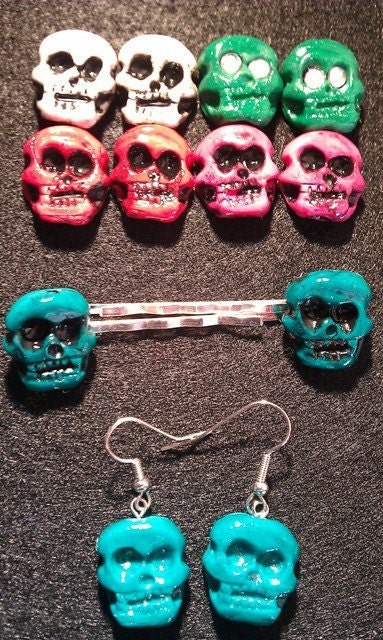 Skull earrings,skull bobby pins, set of both, zombie green skull, skull posts.
These come as a set.
1 pair of earrings and 1 pair of bobby pins.
skull earrings come on posts or fish hooks
skull bobby pins
pink
zombie green
green glitter
green glitter with rhinestone
red
white
They can come in any color. Message me when you order what you...
Click Here to Visit My Etsy Shop!