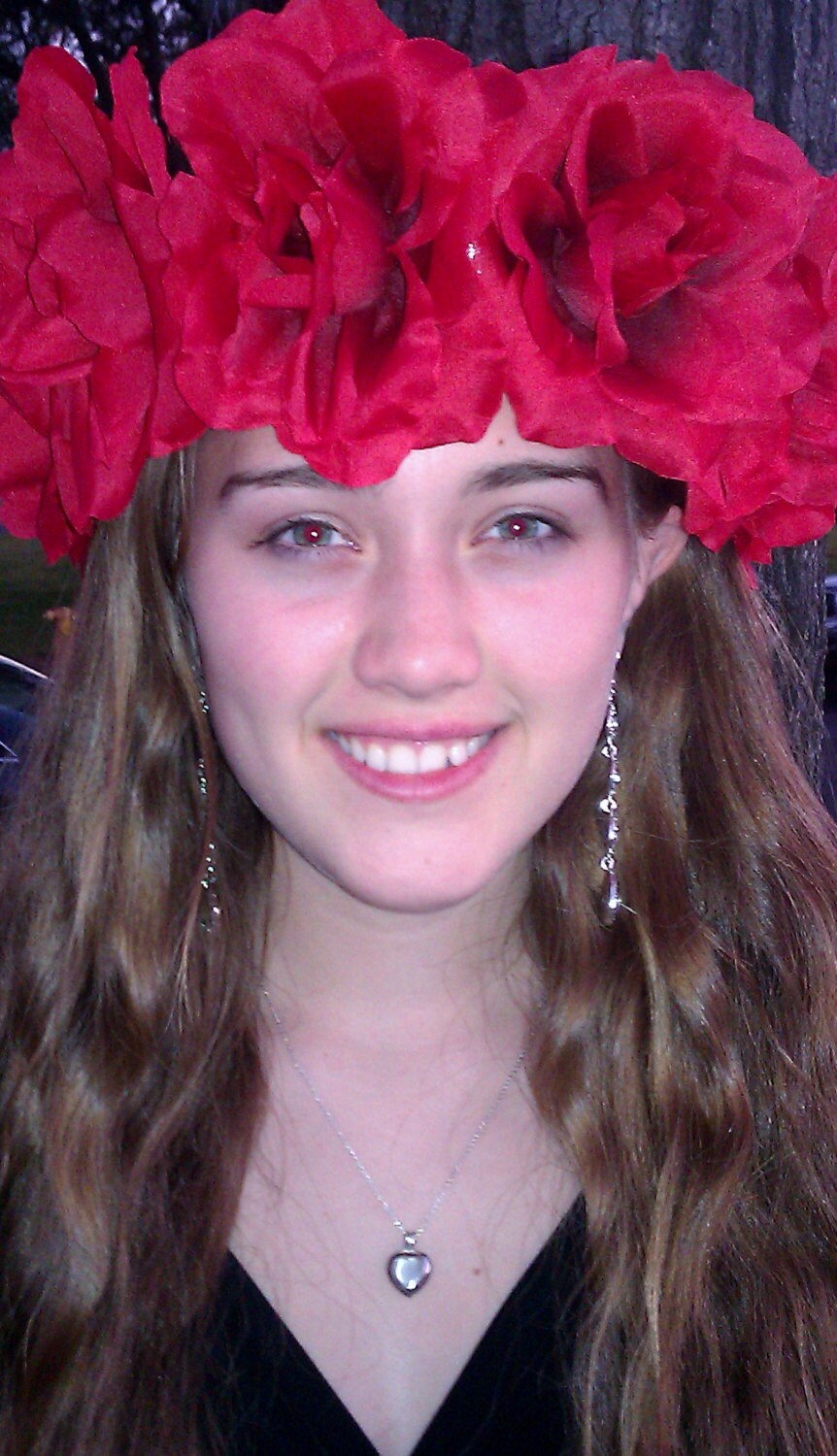 Rose Crown, Floral crown, Wedding, Wedding Crown, Rose, Floral headband, Boho, Red flower crown, tiara, Bridal Crown,.Ready to ship
My beautiful friends daughter is modeling for me.
Rose floral crown will fit anyone's head with black ribbon which you can change out and use any color ribbon you would like.
Red rose are high quality and all are pretty and meant to last.
Light and durab...
Click Here to Visit My Etsy Shop!